Chief Executive, Louis Taylor, tells us how UK Export Finance is helping make exports happen in the Midlands.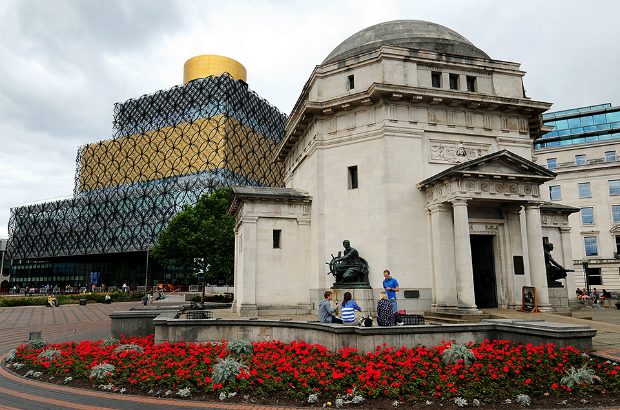 It's an exciting time for the UK's exporting community. Earlier this month I was in Birmingham, taking part in the Midlands Engine Summit – about the plan to achieve economic growth and prosperity across the whole of the Midlands.
I want to tell you about some of the companies we've already supported in the Midlands – and how we want to do more to help businesses in the region realise the opportunities out there.
An economic and creative powerhouse
The Midlands economy is worth more than £200 billion. It's larger than the economies of New Zealand, Vietnam and Finland and nearly the same size as those of Singapore and Denmark. It is home to more than 780,000 businesses, and accounts for 23% of all English goods exports, which are sold to more than 100 countries.
The Midlands is already an economic and creative powerhouse – but it has the potential to grow even more.
Over the past 5 years we've provided £80 million in support to Midlands companies for nearly £800 million worth of export contracts.
But these numbers alone don't tell the full story. For these companies, finding the right finance and insurance was critical. Our help can make all the difference.
Finance and insurance at the right time
As the UK's export credit agency, our mission is to ensure that no viable UK export fails for lack of finance or insurance from the private sector. We do this by providing the finance and insurance exporters need to win, fulfil and get paid for export contracts.
We've helped many Midlands-based companies compete for and win overseas contracts. We helped NMS Infrastructure from Leicestershire win a major bid to build community hospitals in Ghana. For this small company, having government backing was a decisive factor, helping it compete with big players for a significant contract.
Once a company has won the business, our working capital support helps it access the cash it needs to finance that international growth.
Dudley-based manufacturer, Glasscoat, won a contract in Germany. However, with a number of other big orders already on its books, it was struggling to finance the contract, and was concerned it might need to turn down the business. Support for its working capital from UKEF allowed it to take on and fulfil the contract.
And finally, once a company has won a contract and shipped the goods, our credit insurance provides security of payment. This security can give exporters the confidence to enter into new overseas markets. We helped Legume Technology to manage payment risk in Ukraine when security issues made it difficult to get commercial insurance for its sales of fertiliser.
Making exports happen
This is just a snapshot of the support we've already provided. We hope that our comprehensive package of support will help even more companies in the region start to sell their goods and services overseas.
UKEF support can help make exports happen, but only if companies are able to access what's on offer. We already have a dedicated team of Export Finance Managers, 5 of whom are based in the Midlands. They offer free and impartial guidance to exporters and businesses with export potential. But we want to do more. In my next blog post, I'll tell you about some of the exciting innovations we're working on that will make UKEF support even easier to access for a larger number of exporters – in the Midlands and beyond.
Keep in touch. Sign up to email updates from this blog. Follow UKEF on Twitter or connect with us on LinkedIn.