Gordon Welsh, head of UK Export Finance's Business Group, reflects on some of this year's highlights and looks forward to an exciting 2018.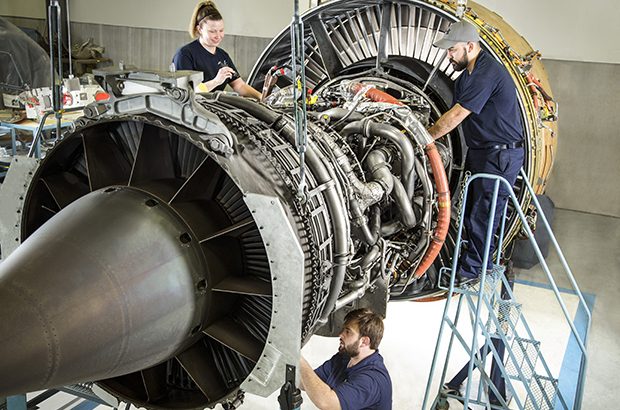 As the year draws to a close, I thought I'd take the opportunity to highlight a few of the projects and initiatives we're particularly proud of having delivered in 2017, and look forward to what's on the horizon for 2018.
Supporting the high-flying British aerospace industry
Aerospace continues to be one of our priority sectors. Announced at the Paris Air Show in June, our support helped GE Aviation win a multi-million dollar contract to upgrade engines for the cargo and charter airline Atlas Air. As well as boosting the UK's civil aerospace industry, the deal also protects jobs in Scotland – the work will be carried out in GE's Prestwick workshop. And it's not an isolated success: the initial contract has already led to further multi-million dollar agreements for UKEF to finance upgrades of more engines.
Our first contract in Mexican pesos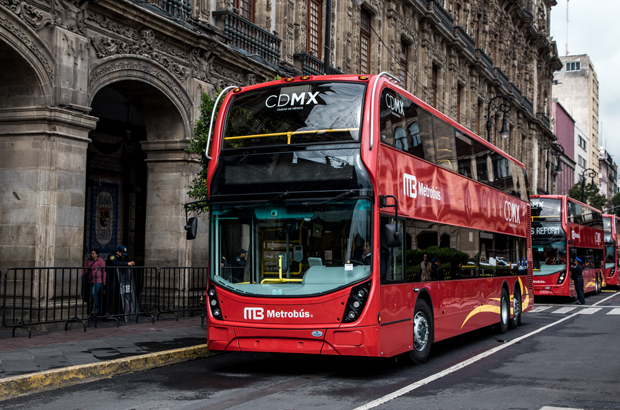 In August the prime minister announced a £44 million funding package for bus manufacturer Alexander Dennis as they took on a landmark deal in Mexico.
Greater Mexico City has a population of over 20 million, and overcrowding and pollution are huge challenges for the administration. So, when the city's transport authority, Metrobus, looked to source buses for a new line on the iconic Paseo de la Reforma – Mexico City's answer to the Mall or the Champs Elysees – Alexander Dennis was the natural choice. Manufactured in Guildford and Falkirk, their red "London" Enviro 500 buses are lightweight and fuel efficient.
But for Metrobus that wasn't the only benefit of sourcing from the UK. We can support bank financing in up to 60 local currencies – including the Mexican peso. For organisations like Metrobus, whose revenues are in their local currency, this has huge advantages. Our support meant Metrobus benefitted from high-quality UK-manufactured goods accompanied by highly competitive financing, matching their revenues in Pesos. It was our first contract in Mexican Pesos and it was fantastic to support the best of British engineering and an iconic UK brand.
Ramping up, and speeding up, UKEF support for SME trade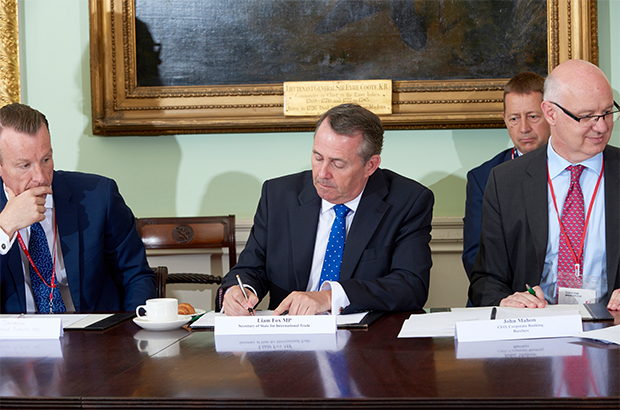 We launched an exciting new partnership with 5 major high street banks in October. For finance up to £2 million, SMEs can now access UKEF support directly from their bank. There's no need to make two separate applications. Provided a transaction meets our criteria, the bank now just notifies us through our new secure digital platform – another 2017 highlight!
As well as this efficient new delivery model, companies that supply exporters can now access UKEF-backed finance too. Extending our support to the supply chain and helping them become part of major export contracts is already spreading the benefits of trade to SMEs across the UK.
Of course, there was lots of business as usual too. From exporting prestige motorcycles to Asia, to production services to the Middle East and cutting-edge MRI systems to Australia. And we stand ready to help more companies of all sizes from all sectors. You can browse our collection of success stories to get a real sense of the breadth of our support.
Looking forward to 2018
Our mission is clear: we want to ensure that no viable UK export fails for lack of finance or insurance. Next year will see acceleration as we're determined to support even more of the UK's exporters to succeed in a global marketplace.
We're increasing our efforts to connect companies in the UK supply chain with the major international projects we support. You'll hear more about how we're leading with finance in the New Year – keep an eye on the blog.
This has just been a whistle-stop run through of some of this year's accomplishments. If you want to find out more about UKEF and what we do, just get in touch with our customer service team or one of our export finance managers.
Keep in touch. Sign up to email updates from this blog. Follow UKEF on Twitter or connect with us on LinkedIn.